African Patchwork Quilt (king #15), handmade in Zimbabwe
African Patchwork Quilt (king #15), handmade in Zimbabwe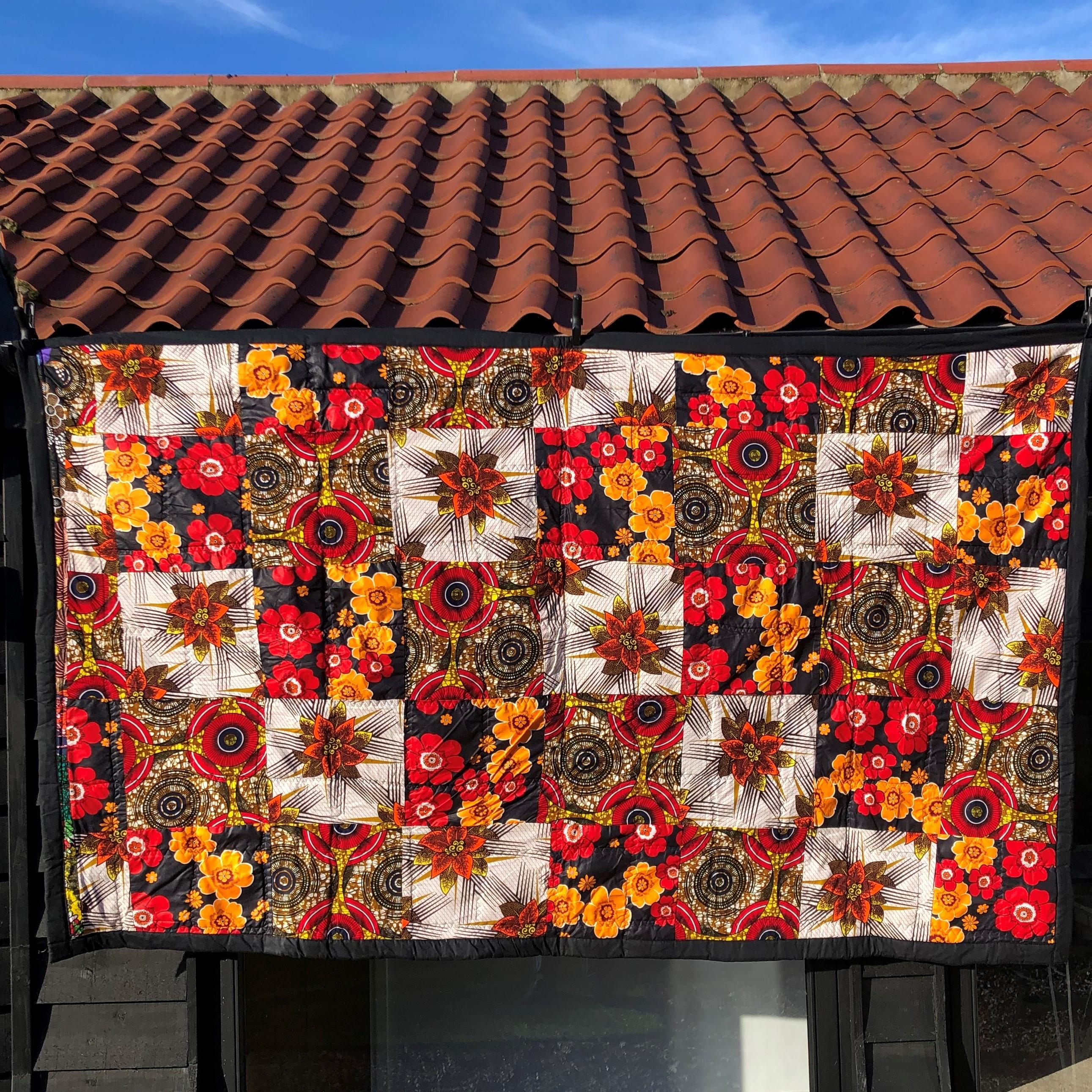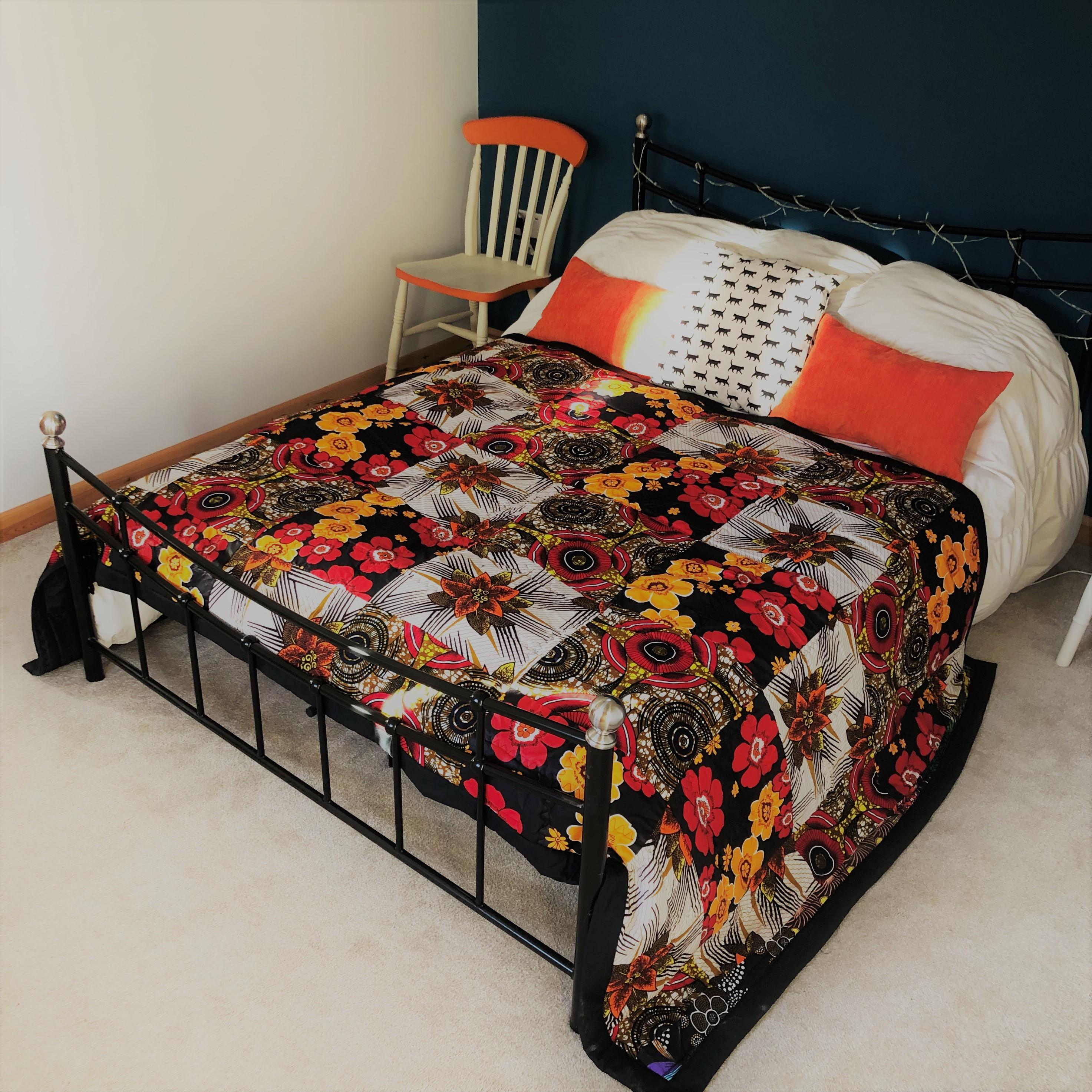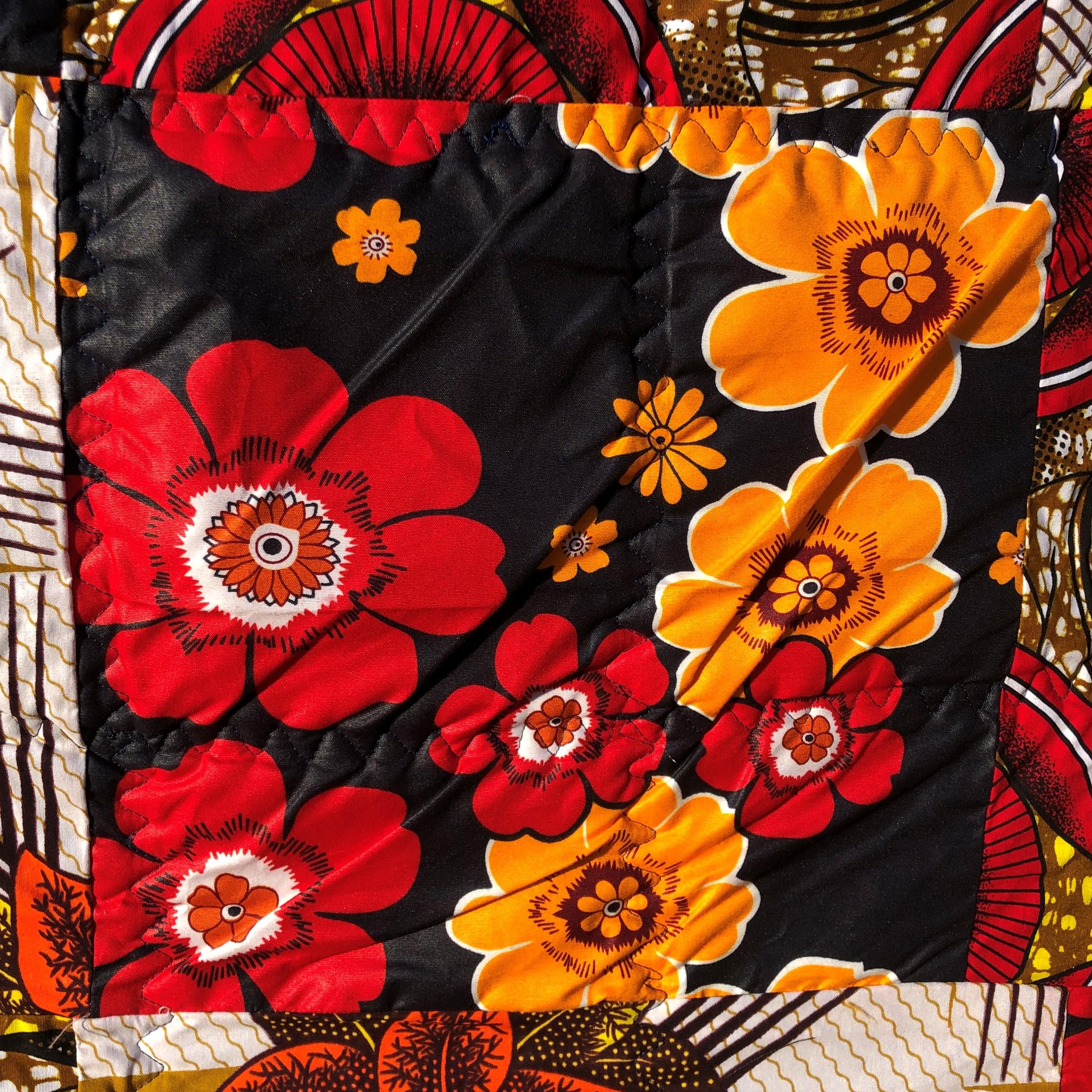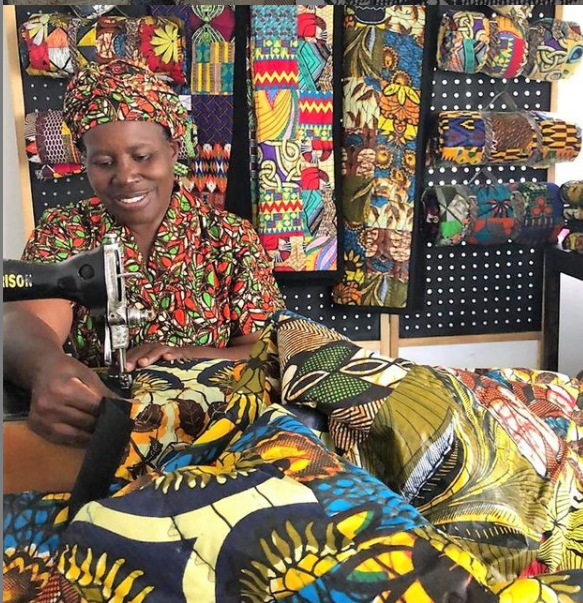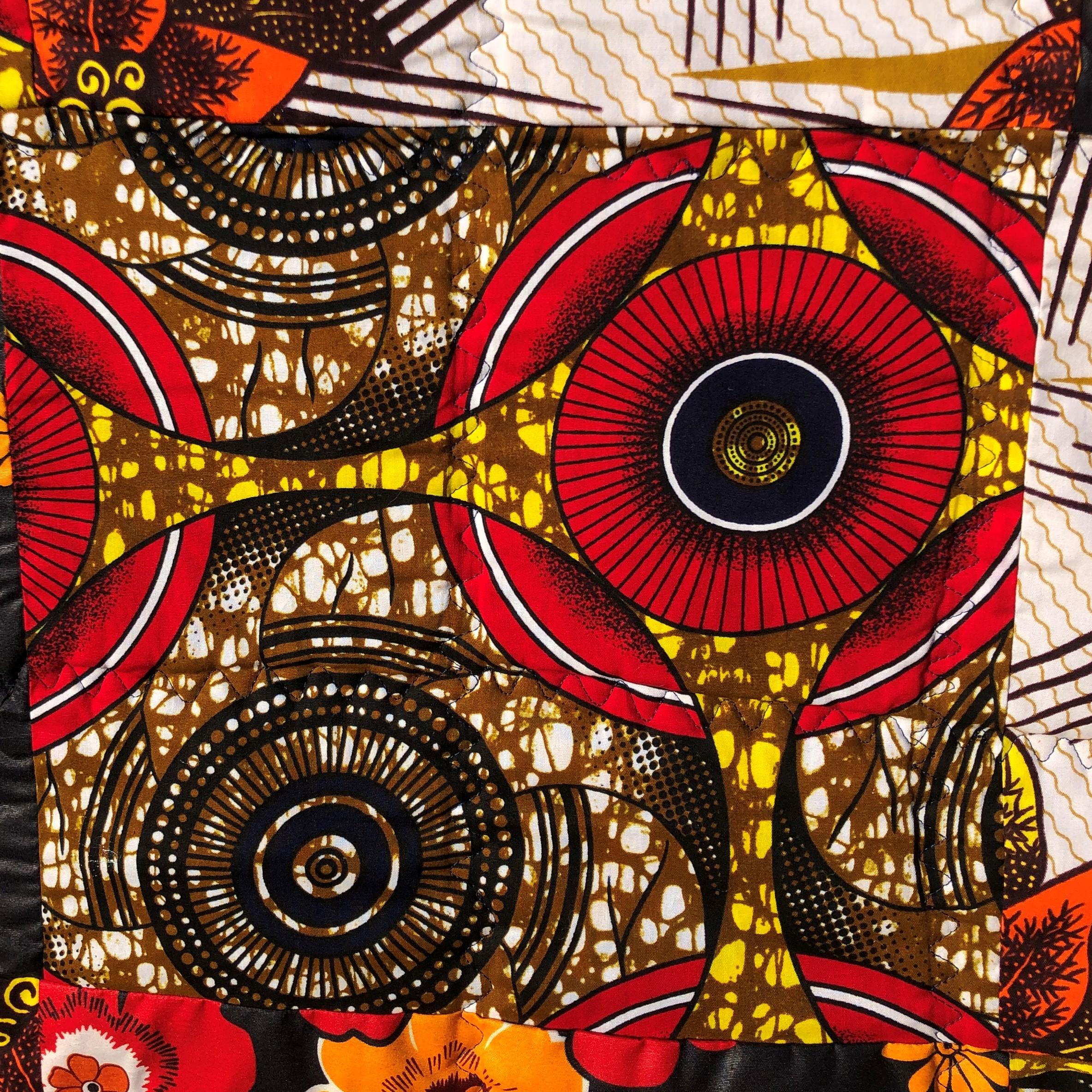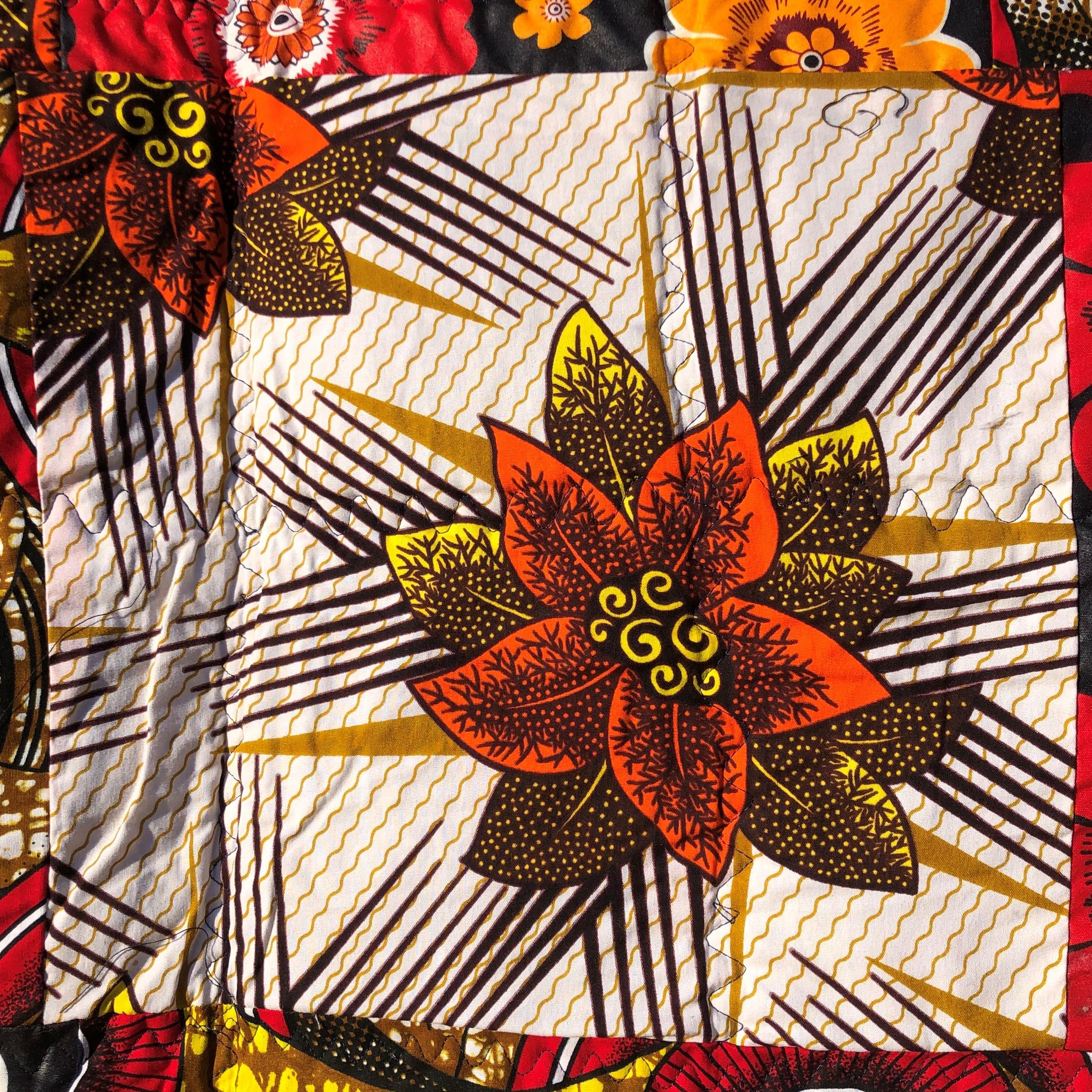 Roll over the image to zoom in
This quilt arrived super fast, and I can't stop looking at it. Beautiful item
Love this African quilt/bedspread! A reminder of our days living in East Africa, and it was as colourful and vibrant as we had hoped it would be, delighted!
A beautiful African patchwork quilt. The colours are amazing. Thank you to the wonderful women that make them, their work is inspirational! I love it:-)
This is a beautiful quilt that is excellent quality and matched the seller's photo exactly (I had wondered if I would get another one). So I am delighted and very pleased with Gary's prompt help when I had a question. Its also a pleasure to think that buying this quilt provides a little help to the woman who made it in Zimbabwe.
An exquisite piece of craftwork - even more beautifully made than I'd dare to hope for. And in terms of ethical present-giving, this is spot-on, as well as efficient and helpful.
a very beautiful quilt which is wonderfully designed and made
Gary was wonderful with his valued patience and time. The patchwork quilt is a work of art. What a wonderful organisation. This purchase is a gift and I have no doubt the recipient will be more than over the moon with joy. She will value the organisations will in Zimbabwe and should she and her husband visit, I am sure they will visit Patricia whose skills are exceptional. My many thanks and may this organisation grow and go from strength to strength.
I bought three blankets and a table-cloth as presents for my family. The colors and craftwork are amazing. The prices are very very reasonable for handmade gifts of such quality. And it feels good to support women working hard to support their families in Zimbabwe! Great service and excellent products. Thanks.
If you are debating purchasing this, just do it. This quilt is one of the most eye catching and stunning items I own, and we receive compliments on it whenever someone comes into our home. It is versatile and is comfortable enough to be used as an every day blanket, but is beautiful enough to display on a wall or on a guest bed. The diversity of colours means that it can easily pair well with any room. It is handmade and the quality reflects this. Would make an amazing gift or addition to any home, trust me!
Having been brought up in Zimbabwe I bought this quilt as a birthday present for my sister. It looked good online but it looks even nicer now that I can see it up close. Beautifully made and so very colourful. I love it.
Excellent product and very fast delivery. Very well made, strongly recommend this product.
Savannah Village
This fabulous and unique quilt was handmade for us in Zimbabwe by rural artisan Patricia (pictured) and her colleagues. You can bring a riot of authentic African colour into your home or garden with this multi-functional quilt. 


Versatile: ideal as a bed or sofa throw, picnic blanket, baby blanket
Quilt size: 140 x 250cm (55 x 98in) - king size
Quilted, 100% cotton
Each quilt is unique and individually made from a variety of fabric designs
Black underside and with a black border of about 3cm (1-2in)
Weight 1375 grams (3 pounds)
UK postage included (contact us for other destinations)



Our artisans are overcoming disastrous land reforms, child marriages, poor education and general poverty. Each purchase supports them, as well as Kunzwana Women's Association, the charity which runs the training courses and programmes.





African patchwork quilt. Machine washable.