About Us
Savannah Village is a small business based in the Cambridgeshire (UK) countryside, importing and selling ethically sourced handmade goods from Africa. It is owned and operated by entrepreneur Gary Grieve who was inspired during a visit to Zimbabwe a few years ago, to one day be able to support the generous people of this beautiful and troubled nation.
Our principal partner is the Kunzwana Women's Association, a charity which trains and empowers rural Zimbabwean women. Kunzwana has been equipping women with practical skills to enable financial independence since 1995 and has transformed tens of thousands of lives for the better.

Savannah Village goods are all handmade by rural Zimbabwean women who have been trained in a Kunzwana centre. The picture shows our artisans visiting the Kunzwana training centre in Macheke. The Executive Director of Kunzwana is the inspirational Emmie Wade. Emmie is Gary's sister-in-law.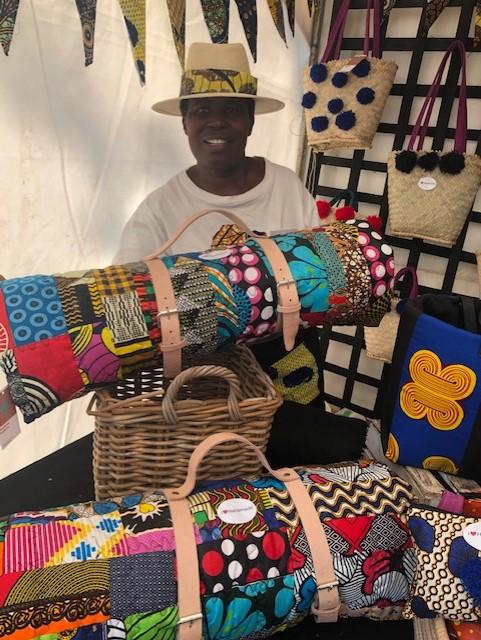 Patricia Tauyanago is typical of the artisans trained by Kunzwana at the Mationesa Skills Training Centre. Her parents used to be farm workers. After their jobs disappeared in 2007, Patricia stepped up to support her family.

She now specialises in making patchwork designs like the patchwork quilts on sale on this website. She has registered her own craft company and now employs 2 other women in her rural home in Marondera, about 70km east of the capital Harare. She and her team work hard and strive to meet their customers' needs.
Savannah Village is a brand name of Capela Ltd, a company (4722294) registered in England since 2003.